At 2:00 p.m. on June 12nd, 2019 FerroAlloyNet International Ferro Alloys & Minerals Summit was held on the fifth floor of Sheraton Tianjin Binhai Hotel. The meeting was crowded and lively. It included more than 600 insiders in industry of mining, trading, ferroalloy manufacturing, equipments providing, logistics, futures, research institutions and associations, etc. from over 30 countries who involve chrome, nickel, manganese, ferrosilicon, magnesium metal, tungsten, molybdenum, vanadium, rare earth, complex alloy, core-spun yarn, etc.
At this meeting, we have set up separate trade negotiation tables for some enterprises, thus allowing representatives of participating enterprises to sit at different tables according to different needs and to negotiate for the common interests. At the same time, staff from ferroalloynet matched and recommended resources according to the needs and cooperation intentions of enterprises to create more direct and comprehensive trade cooperation opportunities for the participants. Part of enterprises have established preliminary cooperative relationship on the spot and reached preliminary cooperation intention.
The year 2019 marks the 70th anniversary of the founding of the People's Republic of China. At present, the overall national economy moves smoothly and improves substantially. However, it should be noted that facing the severe international situation and arduous reform and development tasks at home, there are also some economic problems in China, such as the increase of difficulties in private enterprises and the rapid decline of infrastructure investment. Sino-US trade frictions continue, and global economic growth is expected to weaken. While maintaining stability, the economy has experienced some changes. These problems and challenges deserve our high attention.
It is believed that these questions can be answered in the keynote speeches tomorrow. Please stay tuned for the speech tomorrow.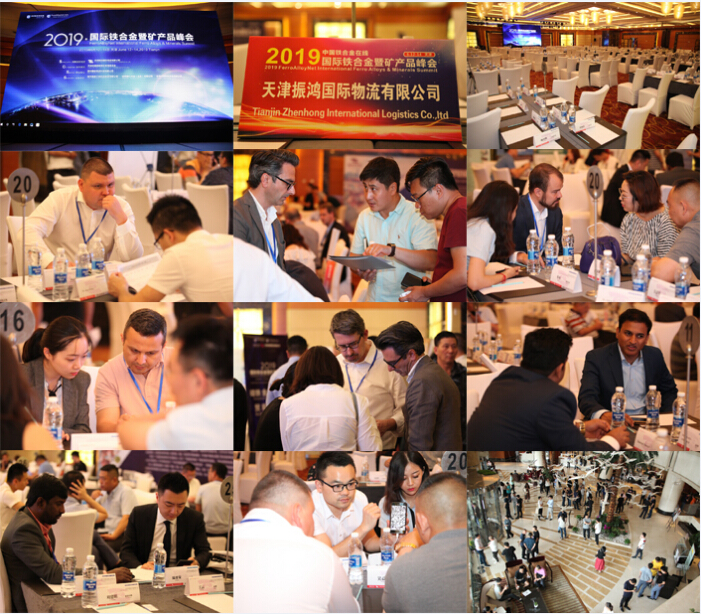 www.ferroalloynet.com