AM Stats: Chinese Ferrovanadium Producers' Operating Rate Down By 6.1% YOY in Aug
BEIJING (Asian Metal) 17 Sep 19 – According to statistics from Asian Metal Database, Chinese ferrovanadium producers' operating rate reached 31.02% in August 2019, down by 0.6% compared with 31.21% in July 2019 and down by 6.1% compared with 33.05% in August 2018.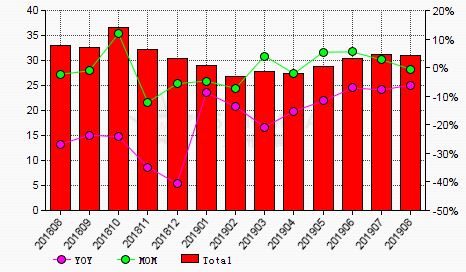 According to the following graph, in August, the operating rate of ferrovanadium producers in Hubei, Sichuan, Taiwan, Liaoning and Hebei was 3.11%, 50.7%, 44.26%, 33.16% and 13.79% respectively. In particular, the figures in Hubei and Liaoning suffered declines MOM while the figure in Taiwan saw an increase MOM, but the figures in Sichuan and Hebei remained unchanged MOM.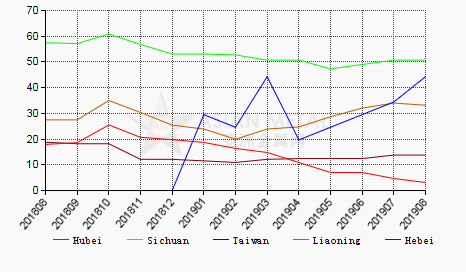 www.asianmetal.com