FerroAlloyNet 16th International Chrome & Nickel Products Summit–Keynote Speech & Summit Forum
Date: Mar 11, 2019
www.ferroalloynet.com: Keynote Speech of FerroAlloyNet 16th International Chrome & Nickel Products Summit begins formally at 9:00 am, on 8 March.
In 2018, China's economy has experienced some changes while maintaining stability. Trade frictions between China and the United States continue to mount, and global economic growth is expected to weaken. At the same time, the production capacity of stainless steel is gradually turning to the Indonesian market. The investment environment of stainless steel in Indonesia is becoming more and more mature, the output is constantly increasing, and the market pattern is constantly changing. 2019 will be a year full of challenges as well as opportunities for breakthrough in challenges. Let's welcome Mr. Ding Zhiqiang, Senior Manager from Baosteel Resources Holding (Shanghai) Co., LTD makes a speech– Stainless Steel Market Analysis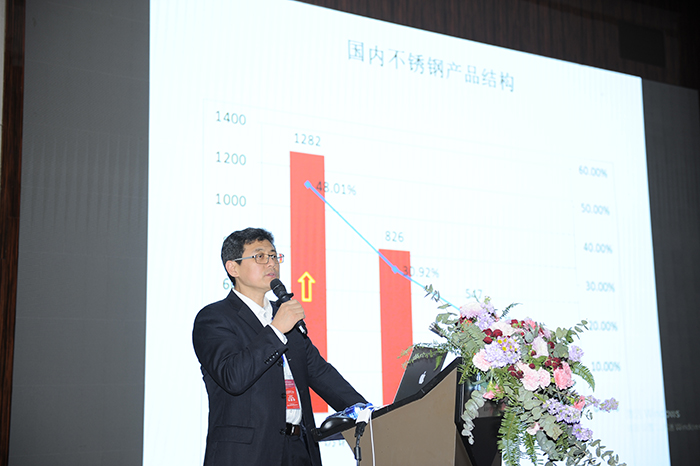 Secondly, let's welcome Mr. Qian Peng, analyst from Horizon Insights makes a speech– Pricing Analysis of Nickel, and he makes analysis from the following aspects: 1. the pessimistic expectation of rise global interest rate on economic repression leads to a light rebound in nonferrous metal, 2. The core of anticipation pessimism is the pessimism on demand, 3. The repair of emotions dominated the market, 4. The price composition of nickel, 5. Supply: Nickel mine production and ferronickel capacity expansion have a certain mismatch. 6. The ore cost supports will exist for a long time, 7. Real estate: Property market sales and start-up will continue to fall due to interest rate cycle and policy adjustments, 8. Export demand will limit overall stainless steel capacity expansion.