Date: Mar 15, 2019
www.ferroalloynet.com: FerroAlloyNet 8th International Ti & Zr Products Summit is held on 14 March, 2019, it gathered from all over the world's zirconium titanium industry elites, together to discuss the 2019 zirconium titanium market trend. This summit is strongly sponsored by Iluka Resources Limited, MAOMING UBRIDGE GROUPE MINERAL INDUSTRY CO., LTD, Cangzhou Jingwei Engineering Materials Co., Ltd, Guangdong Hongpeng New Material Resources Co. LTD and Jinchuan Group Titanium Corporation.
At 9:00 am, 14 March, the keynote speech begins, first of all, let's welcome Mr. Li Xiaoliang, Director from Chinese Academy of Environmental Planning makes a speech– Impact of Pollution Prevention & Control on Non-Ferrous Industry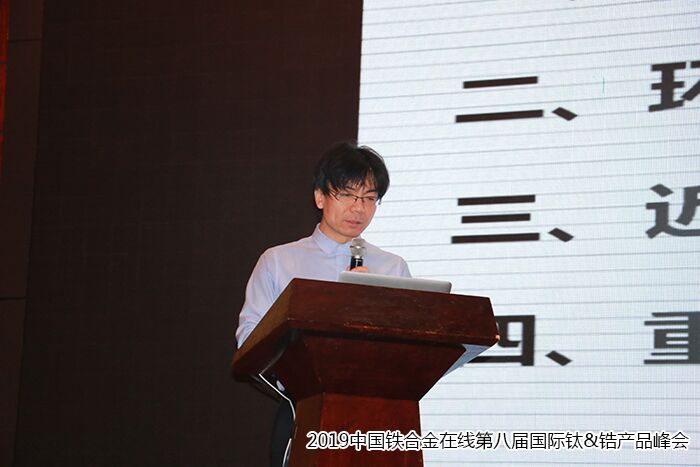 In recent years, with the increase of chloride titanium dioxide and titanium sponge and other projects, China pays more attention to chlorination of raw materials; high titanium slag and rutile are the focus of everyone's attention. So what is the current pattern of supply? Let's welcome Mr. Miu Huijun from Iluka makes a speech—Analysis on high grade titanium raw material rigid demand in various industry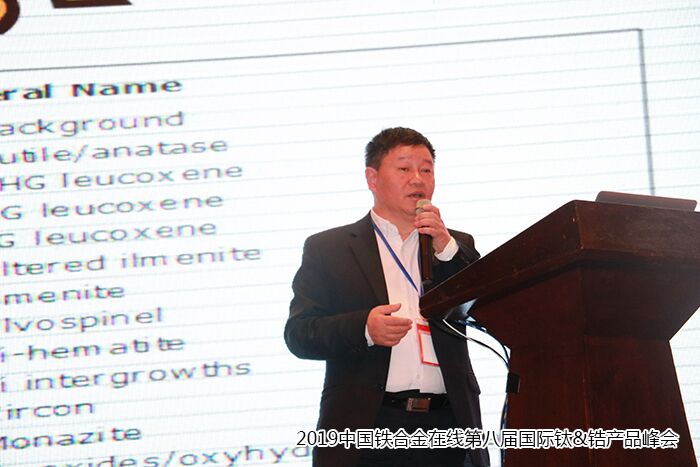 How will the domestic zirconium sand market go in 2019? Let's welcome Mr. Luo, President from JIEXIN RESOURCES (HONG KONG) CO., LTD. makes a speech—how is Chinese zircon sand market in 2019?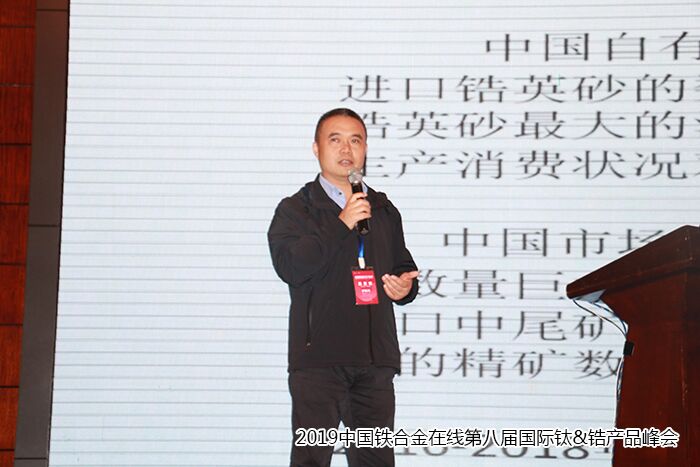 Next, FerroAlloyNet 8th International Titanium & Zircon Products Summit Forum begins, it aims to focus on the new trend of the industry and explore the new pattern of the industry. This forum is held by Mr. Miu Huijun from Iluka, Bi Sheng, Director from National Chemical Industry Productivity Promotion Center Titanium Dioxide Sub – Center, Gao Tiezhen, Deputy Director of Marketing Department from Luoyang Shuangrui Wanji Titanium Industry Co., Ltd, Yang Baoxiang, Minister of Results Department from Sichuan Vanadium & Titanium Industry Technology Research Institute, Li Kajia, General Manager Assistant from TIANHE, Luo Shunfeng, Chairman from JIEXIN RESOURCES (HONG KONG) CO., LTD. will focus on the following zirconium & titanium industry hot topic in-depth discussion: