Port Augusta Vanadium Redox Flow Battery Project Progressing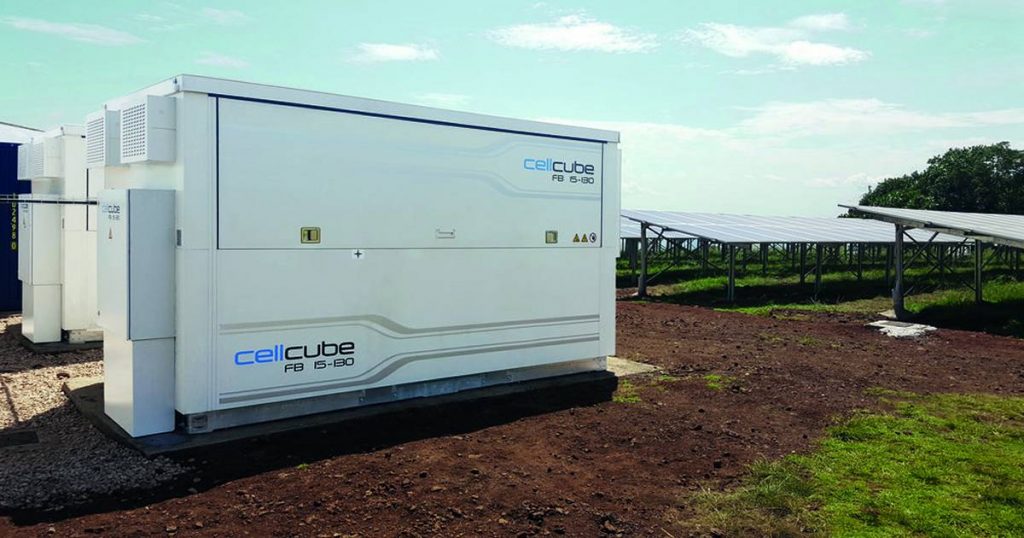 Canada's CellCube has announced the signing of a Letter of Intent concerning a 50MW / 200MWh flow battery for a Pangea Energy project in Port Augusta, South Australia.
The LOI was signed by CellCube subsidiary Enerox GmbH; a researcher, developer, manufacturer and distributor of vanadium redox flow batteries.
The flow battery system is to be installed alongside Pangea Energy's planned 50MW solar energy project at Stirling North, a suburb of Port Augusta, and will also provide grid services including voltage compensation, reactive power and frequency regulation.
The decision to use flow battery technology goes back to when the project was first announced in 2016.
"From the beginning we had always considered the vanadium redox-flow technology in mind", said Pangea CEC Luis Chiang Lin. "Australia has massive vanadium resources and the exploration of vanadium is pretty simple, cheap and does not have the impact on nature and labor conditions such as cobalt or other rare earths in the lithium industry."
More than 130 CellCube storage systems have been installed globally to date. According to the CellCube web site, a system has been continuously tested at the company's research facility for more than 5 years and has reached over 10,000 cycles, which is equivalent to more than 27 years of daily cycling. The system has a design life of 20,000 cycles, or more than 25 years.
"CellCube also offers a lifetime support of 25 years with no degradation or augmentation like needed for lithium," said Stefan Schauss, CEO of CellCube. "This is real true value for money."
Mr. Lin stated while lithium-ion battery systems are attractive from an initial capital expenditure (CAPEX) perspective, Pangea has taken into consideration both CAPEX and operating expenditure (OPEX) over a lifetime of 20 to 30 years.
Pangea Energy says it will invest around USD $200 million dollars in the project. It will benefit the local community by creating direct and indirect jobs, and support Port Augusta's goal of being a renewable energy hub. During operation, the solar/storage facility is expected to require 19 permanent full time staff.
Regulatory approvals have already been obtained for the project and assuming all goes well with due diligence/offtake processes, the companies are looking to start construction in late 2019 and have plans to be operational in 2020.
This won't be the first CellCube installation in Australia. In 2016, a CellCube FB10-100 was installed at a farm south of Busselton in Western Australia.
www.solarquotes.com.au