The Night Of Vanadium Titanium | Ferroalloynet 12Th Vanadium Products Development Forum And Panzhihua Vanadium Titanium Welcome Dinner
Magical Panzhihua, the wealth of vanadium titanium city! The only city named after flowers in the country, here are flowers like brocade, dazzling panzhihua, fervently burning the flower of iron and steel! On the evening of April 14, 2021, FerroAlloyNet 12th Vanadium Products Development Forum and Panzhihua Vanadium and Titanium Welcome Dinner will be held in Jinhai Mingdu Hotel, Panzhihua.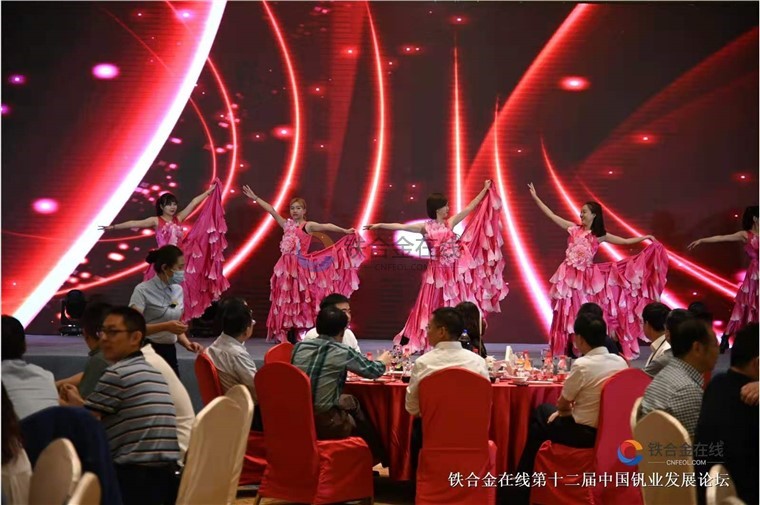 Guiding units of this development forum: China Iron and Steel Association, China Nonferrous Metals Industry Association, Sichuan Provincial Department of Economy and Information Technology, Panzhihua Municipal People's Government;
It sponsored by Ferroalloy Online and organized by Pangang Group Vanadium Titanium & Resources Co., Ltd., co-organized by Sichuan Vanadium and Titanium Iron and Steel Industry Association, Panzhihua Vanadium and Titanium Industry Association and Sichuan Desheng Vanadium and Titanium Co., Ltd.; Meanwhile, it supported by the Vanadium Branch of China Iron and Steel Association, iron and steel research institute, General Iron and Steel Research Institute, Economic and Information Bureau of Panzhihua City, International Technical Committee on Vanadium, Sichuan Vanadium and Titanium Industry Technology Trading Platform, National Quality Supervision and Inspection Center for Vanadium and Titanium Products,Panzhihua vanadium and titanium inspection and testing institute, HBIS Chengde Vanadium Titanium New Materials Co. Ltd, Chuanwei Group Chengyu Vanadium Titanium Technology Co. Ltd, Sichuan Dazhou Iron & Steel Group Co. Ltd, Chengde Jianlong Special Steel co. LTD, Panzhihua Zhuoyue Vanadium Industry Science and Technology Co., Ltd., Hunan Zhongxin New Material Science and Technology Co., Ltd., Shaanxi Zhongfan Changsheng New Material Science and Technology Co., Ltd., Chengdu Xingyun Zhilian Technology Co., Ltd.
First of all, Mr. Chen Xiaofeng, general manager of ferroalloy online, gave a speech.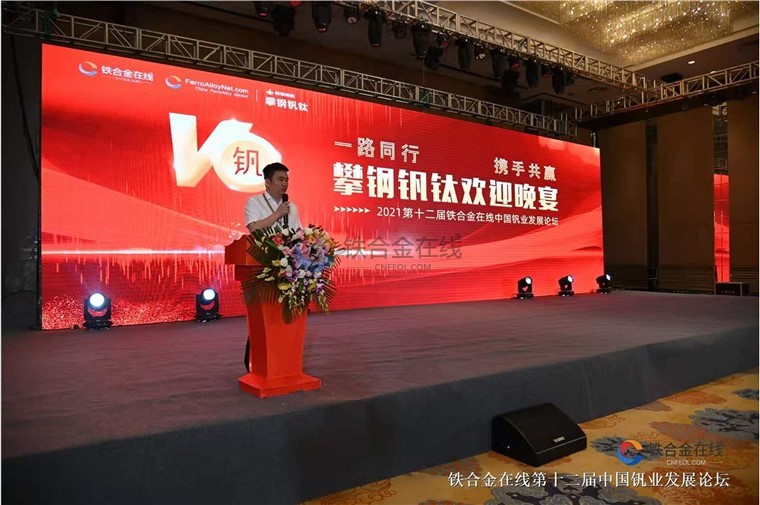 Mr. Li Xiaoyu, Party Secretary of Pangang Group Vanadium Titanium & Resources Co., Ltd., delivered a speech.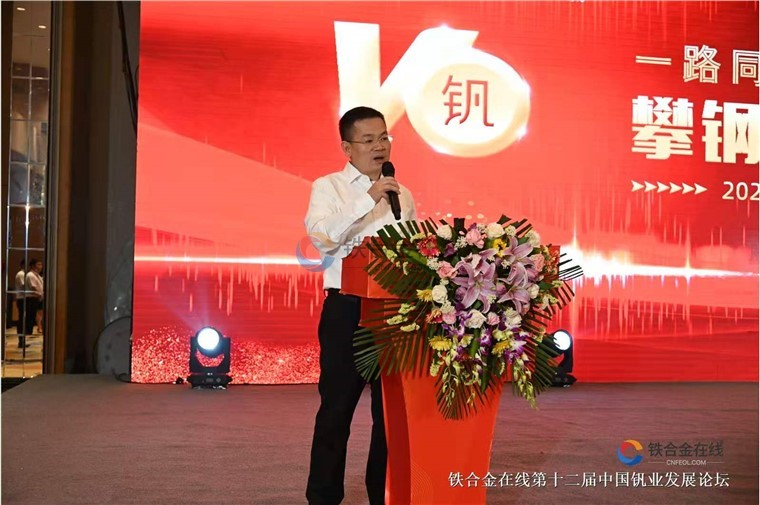 Guests on the scene raised the wine in their hands and drank the best wishes of colleagues in the vanadium industry together.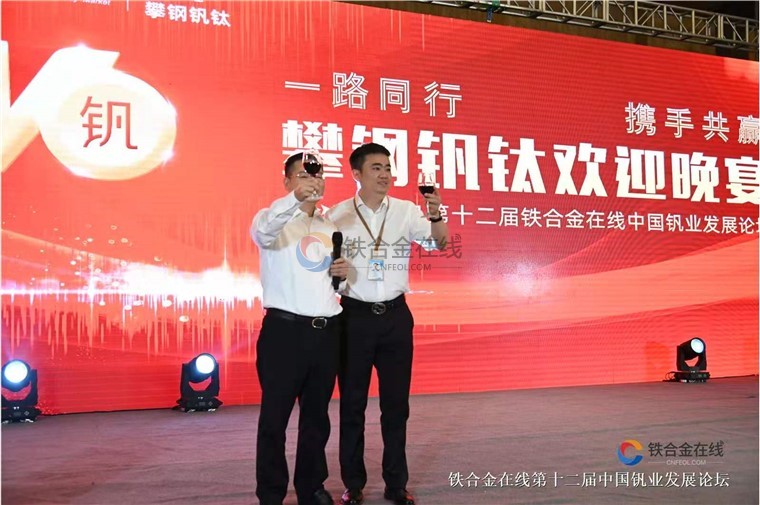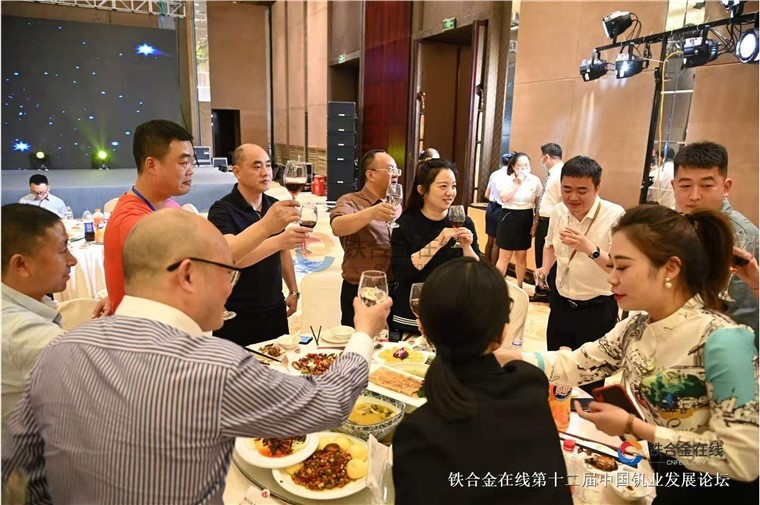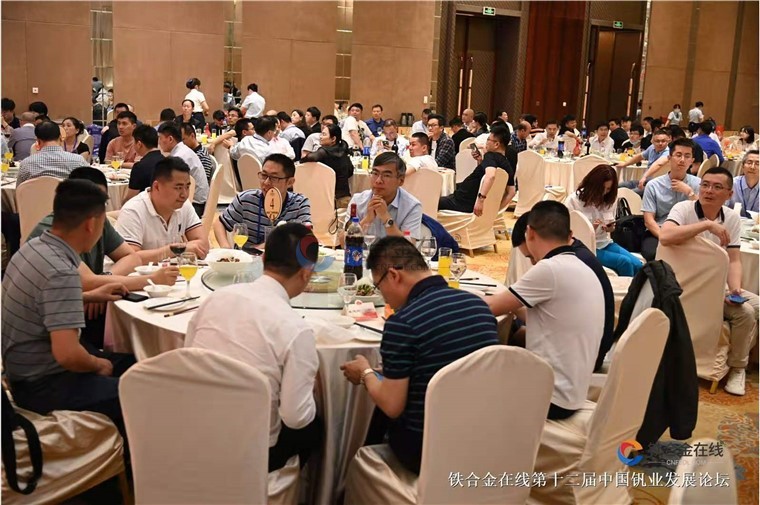 In this stage composed of joy and laughter, in the sea of laughter and singing, they enjoy this extraordinary night accompanied by sweet notes and cheerful dance.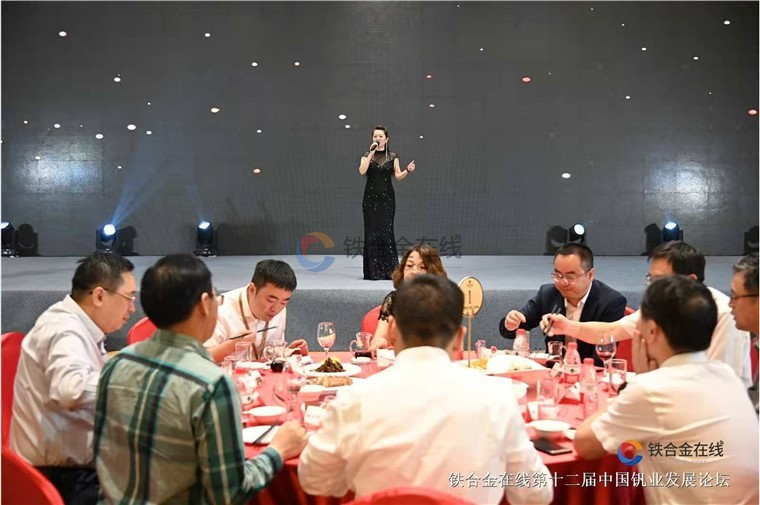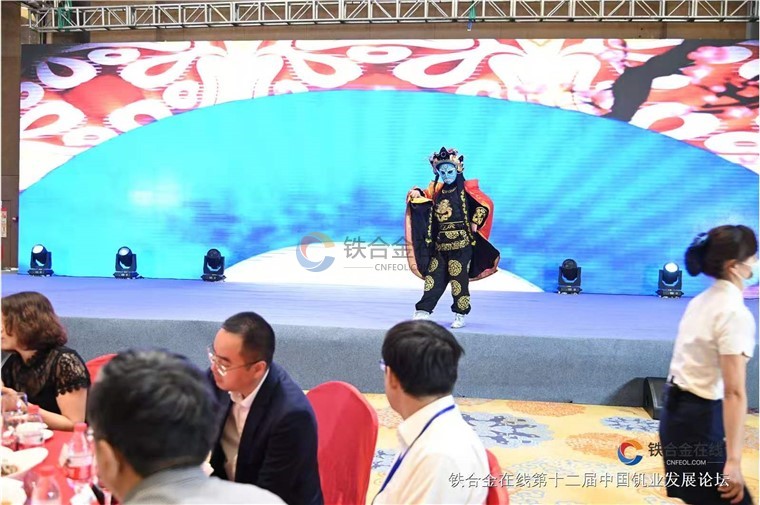 Sincere thanks to all the leaders and guests present today, thank you for your warm-hearted support, for the successful holding of the dinner to add unlimited luster.
www.ferroalloynet.com