Walking into the vanadium plant in southern Shaanxi, looking for the recent situation of vanadium extraction from stone coal — a record of visiting activity of China ferroalloynet
Date: Mar 29, 2019
www.ferroalloynet.com: In the influence factors of vanadium market trend in 2019, the new capacity is the focus of attention. Among the newly added production capacity, the vanadium extraction industry of stone coal, which is greatly affected by environmental protection, has great potential for capacity recovery. In mid-to-late March 2019, China ferroalloynet joined hands with two vanadium industry giants of Panzhihua Steel and Chengde Steel, as well as Xi 'an Rundong Environmental Protection Technology Co., Ltd. to form an investigation group, visited the vanadium extraction plant of stone coal in southern Shaanxi, and investigated the recent development of local vanadium extraction from stone coal enterprises.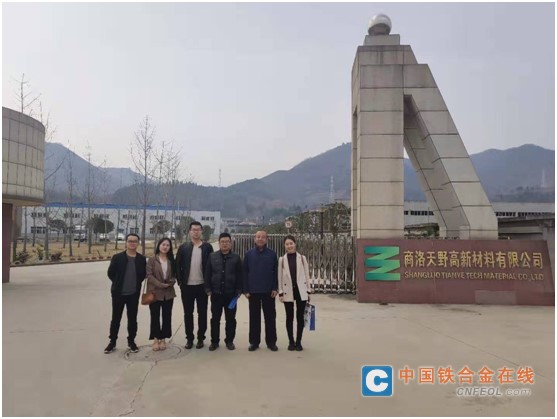 On the morning of March 19, the delegation drove to the Shangluo Tianye High-tech Material Co., Ltd. located in the high-tech zone of Shangluo city and then communicated with Tian Shuming, the general manager of the company, and Guo Jinliang, the chief engineer.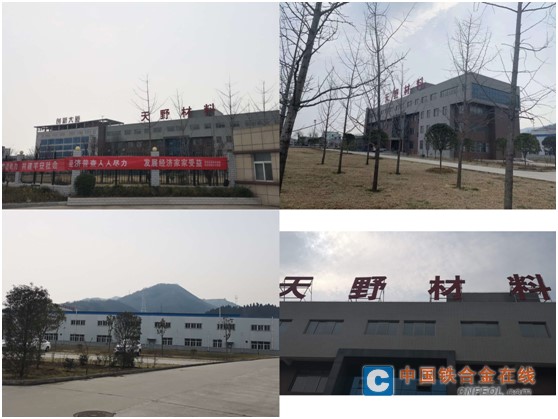 Established in March 2010, Shangluo Tianye High-tech Material Co., Ltd. officially awarded the quality, environmental and occupational health and safety management system certification issued by China classification society quality certification company in September 2013. The main products are high purity vanadium series products, the annual production capacity of 800 tons; vanadium aluminum series, molybdenum aluminum series, niobium aluminum series and other CNY 2-CNY 5 intermediate alloy more than 20 varieties, the annual production capacity is 800 tons of titanium alloy for the first phase of the intermediate alloy. At present, the monthly output of high purity vanadium powder produced by stone coal is stable around at 20-30 tons, and has no plan to increase production.