www.ferroalloynet.com:The welcome dinner of FerroAlloyNet 10th Vanadium Industry Development Forum – Desheng Night was held at 6:00 p.m. on July 30 in the first Hall of Chengdu on the fifth floor of Marriott Hotel in Chengdu. More than 300 domesticvanadium industry elites gathered together.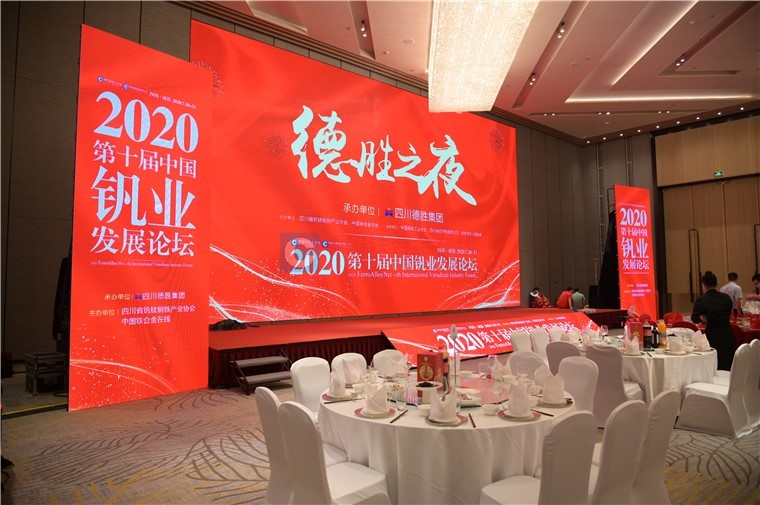 Special thanks should be given to the guiding units: China Iron and Steel Industry Association, Sichuan Provincial Department of economy and information technology, Panzhihua Municipal People's government; Sichuan vanadium titanium steel industry association and China ferroalloynet; the organizer: Sichuan Desheng group vanadium and Titanium Co., Ltd.; and the co organizers: Pangang Group Co., Ltd. and Chuanwei Group Chengyu vanadium and Titanium Technology Co., Ltd Sichuan Dazhou iron and Steel Group Co., Ltd., Hegang Chengde vanadium and titanium new materials Co., Ltd., Chengde Jianlong Special Steel Co., Ltd.; and supporting units: Vanadium Industry Branch of China Iron and Steel Industry Association, technical innovation strategic alliance of comprehensive utilization of vanadium and titanium resources, National Standardization Technical Committee of vanadium titanium magnetite comprehensive utilization, Panzhihua vanadium and Titanium Industry Association, iron and Steel Research Institute Research Institute, international vanadium technology committee, Jiangsu iron and Steel Industry Association, Hunan Zhongxin New Material Technology Co., Ltd., Shanghai Gangyuan Technology Development Co., Ltd., Shaanxi China vanadium Changsheng New Material Technology Co., Ltd., Shanghai Meikai International Trade Co., Ltd., Hunan ShuoKe thermal Intelligent Equipment Co., Ltd!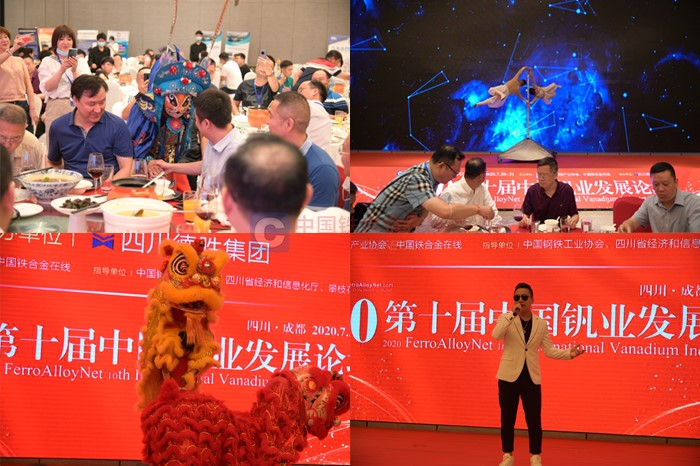 Zhang bangxu, Executive Vice President and Secretary General of Sichuan vanadium titanium steel industry association, delivered a speech on the stage, expressing sincere thanks to the organizers, CO organizers and supporting units of the meeting, and warmly welcomed the vanadium industry colleagues from all over the world. Finally, with Chen Xiaofeng, the General Manager of China FerroAlloyNet, invited the vanadium industry colleagues to raise their glasses together to wish the vanadium industry a prosperous development.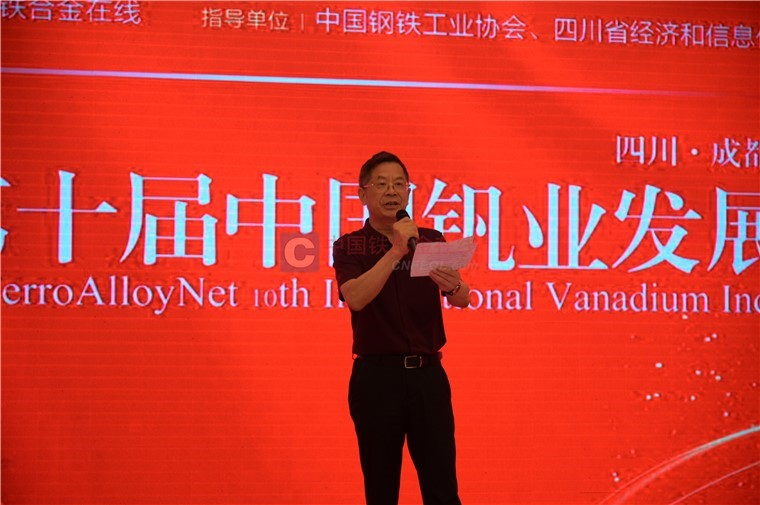 After that, a wonderful Sichuan opera face changing and acrobatic performance made the dinner scene lively, and the guests clapped their hands in praise. Finally, a rock singer's three song series pushed the atmosphere to a climax.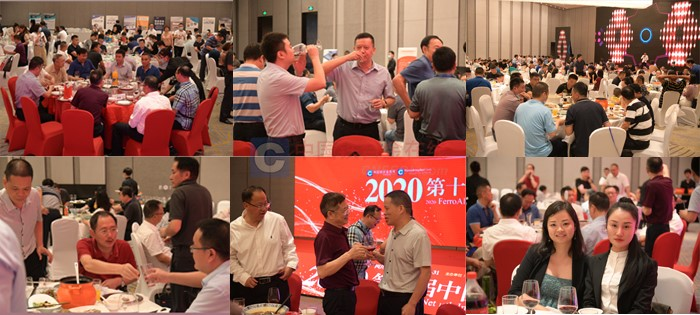 Finally, the host Zhu Tingting once again thanks the leaders and guests present, adding infinite luster to the successful holding of the dinner, and sincerely wish the vanadium industry colleagues a prosperous business and all the best in 2020!
www.ferroalloynet.com